SPRING 2021 ASK CAMPAIGN
THE POPPY PATH PROJECT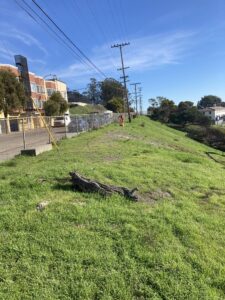 The Poppy Path project is in need of new donors to achieve their fundraising goals before June 30, 2021. 
The community & infrastructure of the Terrace/ Annex (Public Housing) has been underserved and neglected since the 1960s. The idea behind the Poppy Path Project is to accentuate the natural beauty and incredible views of this largely low-income community to enjoy, as well as making it a point of pride for the neighborhood of Potrero Hill, not to mention, the whole of San Francisco.
The Potrero Poppy Path Project has already received a $170K Grant from the Community Challenge Grant Program. Part of the challenge is for the organizers of the project to raise a cash match of $60K. That's where YOU come in! 
As one of  Potrero Hills' longstanding businesses, can you make a donation to help us achieve our goals and provide the community with a new space to explore and be proud of? We are asking for gifts ranging from $100 – $1,000 (though, feel free to do more if you can!!).
Now the important question you are likely asking yourself; where can I make my donation? Here are two ways: 
Directly to our fiscal sponsor's website – https://secure.sfparksalliance.org/give/304634/#!/donation/checkout
Or you can send a check to – 
FriendsPHRC 1074 Folsom Street, San Francisco, CA 94103. 
Please make the check payable to San Francisco Parks Alliance (our fiscal sponsor) and include FriendsPHRC in the memo so SF Parks Alliance knows where to direct your gift!
Sincerely,
The Friends of Potrero Hill Recreation Center
https://sanfranciscoparksalliance.org/friends-of-potrero-hill-recreation-center/